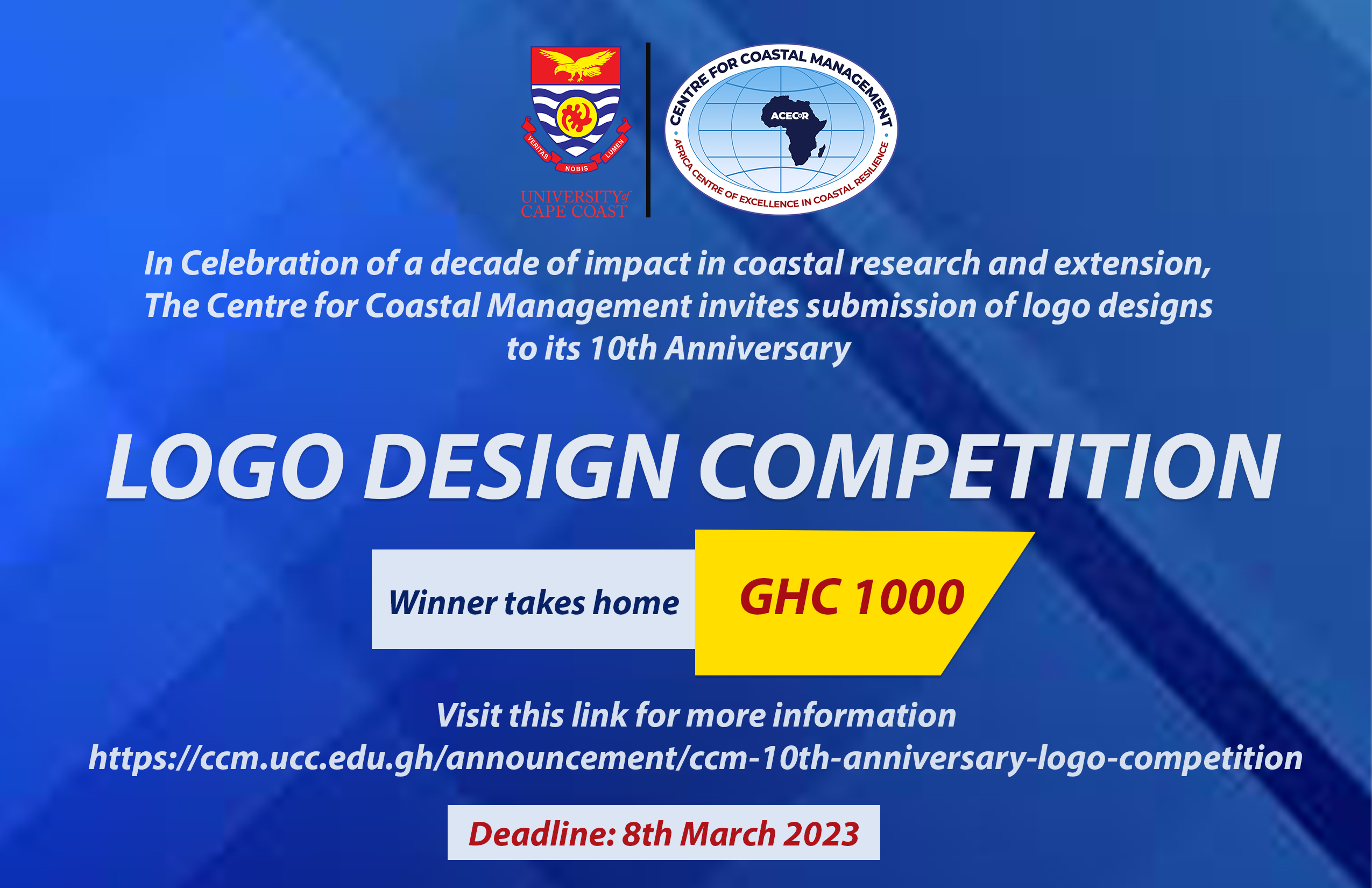 The Centre for Coastal Management – Africa Centre of Excellence in Coastal Resilience, in celebration of a decade of impact in coastal research and extension, invites submissions of logo designs to its 10th Anniversary Logo Competition.
Logo elements
The anniversary logo should be dynamic, reproducible and depict impact.
The colours must fall within the colour scheme of the original CCM logo.
The anniversary logo must depict the number 10.
The anniversary logo must include the original CCM logo
Eligibility
The competition is open to all individuals interested in coastal and marine issues. University students with publishing and graphic design skills are particularly encouraged to submit their entries. Only one entry is allowed per participant. Multiple entries by an individual will lead to the disqualification of such participant.
Winners and Award
The ultimate winner of the competition takes home GHC 1000 and stands the opportunity to have their logo entry selected as the tagline for CCM's 10th anniversary. In addition, the ultimate winner will be unveiled at the 10th-anniversary celebration launch at the University of Cape Coast.
How to Apply
Interested persons should request the original CCM logo and an entry form via email at ccm@ucc.edu.ghThe competition closes on the 8th March 2023